Every week Nuzzles & Co. travels hundreds of miles to rescue homeless animals. We sometimes drive up to 7 hours one-way, and we do this in all seasons and temperatures. For years we have been taking these trips in the same vehicle – an aging van with too many miles and no climate control.
Thanks to a generous matching grant we are finally in reach of something we desperately need to keep our mission moving forward – a new van! A new safe and climate-controlled van will help keep rescued pets comfortable and secure as they make their way back to the Rescue Ranch.
Right now, every dollar that you donate to our new van becomes two – your money now goes twice as far! We need to raise $20,000 in the next month to take advantage of this generous grant.
Help us give our rescues the ride of their lives by donating to our Freedom Ride fund.
Click on the "donate" icon below. Once on our donate page click on the Freedom Ride Campaign with the van icon and enter your donation.  And remember, any amount you give will be doubled. You can also donate in person at our Adoption Center or Rescue Ranch or by sending a check or money order to:
Nuzzles & Co.
6466 North Highview Road
Peoa, Utah 84061
Thank you for helping us get all of our Nuzzle Pals home – safe and sound.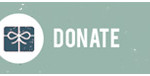 Freedom Ride Fund