Nuzzles & Co. proudly announces our new partnership with Mark Miller Subaru
Subaru and Nuzzles & Co. Pet Rescue and Adoption have a lot more in common than a shared love of animals. Nuzzles and Mark Miller Subaru share common audiences: caring, discerning, and conscientious folks who want to make the best choice when it comes to purchasing a vehicle or supporting a rescue organization. The two brands are also deeply committed to making the world a better place. That's why Subaru created the Subaru Love Promise. And that's why Nuzzles believes in matching once-homeless pets with loving families and creating a world Where Love Wins. Over the past 20 years Subaru has donated over $50 million to causes we all care about, and its employees have logged over 28,000 volunteer hours in support of our local communities.
In the coming year Nuzzles will be closely aligned with Mark Miller Subaru for many events including Love Utah, Give Utah, for which Mark Miller Subaru has been selected as the presenting sponsor. And we especially look forward to spending time with rescue dog Bleu, Mark Miller Subaru's Love Promise Ambassador!
We greatly appreciate Mark Miller and Subaru for supporting all of our efforts and look forward to a wonderful partnership in the coming year.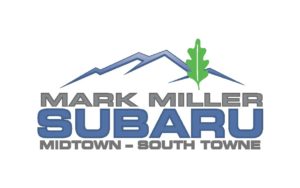 Nuzzles Chosen As Elite Subaru Partner