Volunteer
You're interested in volunteering? Hip hip hooray! Our animals can't thank you enough—and we're pretty sure they'll bring you some smiles and snuggles along the way. On this page, you'll get an overview of the types of volunteer opportunities we have available and how it makes a difference.
Volunteer Program Update
Our Volunteer Program is undergoing some exciting updates for 2019 and we can't wait to share them with you! We will be announcing more information about these changes very soon, but in the meantime we welcome you to attend an orientation session below to get started volunteering with us.
Due to the holiday season and the updates that are happening to our program we are offering a very limited number of orientation sessions for the remainder of 2018. We thank you in advance for your patience and invite you to check back soon for more information about our new orientation sessions!
2018 Orientation Sessions
Adoption Center Orientation in Tanger Outlets (all ages welcome!)
Wednesday, December 5th at 6pm
Rescue Ranch Primary Dog Orientation in Peoa (must be 18 or older
Check back in 2019 for more dates!
Rescue Ranch Kitty Socialization
Check back in 2019 for more dates!
Opportunities
Volunteer at our Nuzzles & Co. adoption center to help with animal care (dog walks and nuzzling, cat socialization) and other related tasks. Shifts are available 7 days a week.
Volunteer at the Rescue Ranch to help with animal care (dog walks, cat socialization) and other related tasks. Shifts are available 7 days a week.
Volunteer at Petco Park City, where we feature our kitties for adoption. Shifts are available 6 days a week (no Mondays).
Bring a corporate or school group in to help. We love having groups at our Rescue Ranch. As an alternative, if you would like to have a fundraiser at your location or a collection for the things we use day-to-day, we would be happy to schedule a tour of the ranch when you bring the proceeds.
Volunteer for one of our fundraising events. Help us set up the venue, take photos, bus tables, help serve food, collect auction items, man silent auction tables, and help out with all the other tasks that always pop up when we stage an event.
Volunteer with administrative support. Help with mailing, follow-up adoption calls, data entry, or the administrative side of events.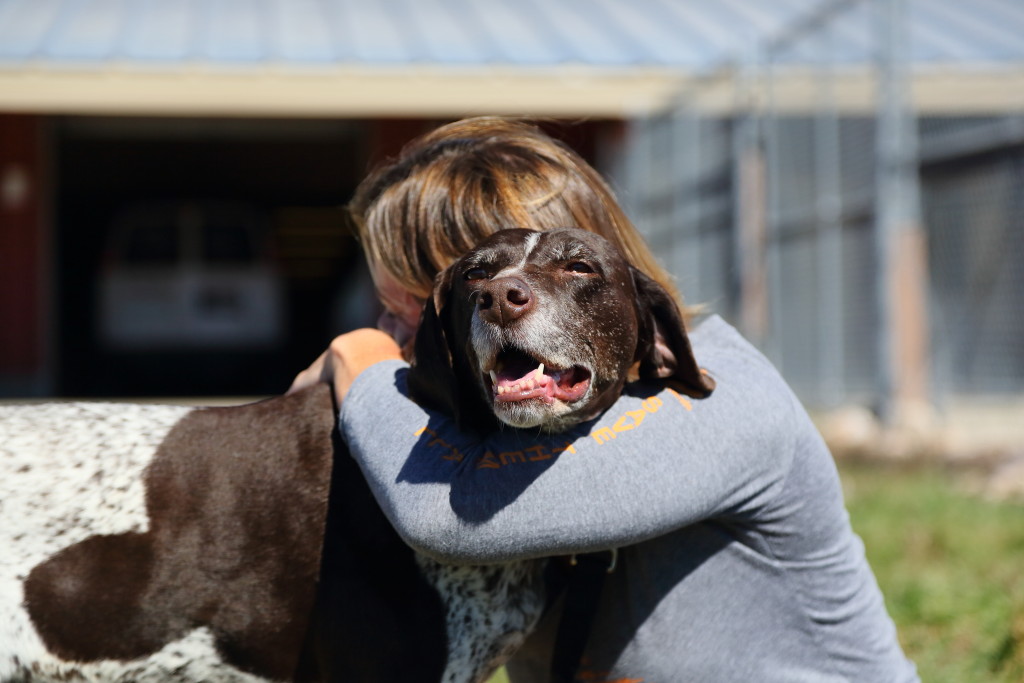 Let's do this!
Ready and willing to help? We have prospective volunteers attend a fun, easy one-hour orientation session to gain the information they'll need and make sure it's something they'd like to do. Reach out to our volunteer director at volunteer@nuzzlesandco.org and we'll fill you in on the next training session!
Once you've attended, we'll add you to our simple online scheduling platform where we make sure every shift is covered and every dog and cat gets a big daily dose of love!